Casey Moran's, near the corner of Waveland Ave, and Clark St., is Wrigleyvilley's Prremier Sports Bar. Come Join us for the best food, drinks and staff in the shadow of Wrigley Field.
Bringing you high-definition signal int our thirty 52″ plasma-screev TVs, there's not a bad seta in the house to watch your favorite teams. Casey Moran's boasts SIX fully-stocked bars, a garden cafe with retractable roof, our upper level VIP lounge and new Rooftop Garden! It's not hard to see why Casey Moran's has quickly become a fan favorite year-round.
Casey Moran's is also available to host your next private party. Give us a call and You'll be well on your way to discovering what thousands in Chicago already have: Casey Moran's know how to throw a party. Celebrate a birthday, Corporate Outing, Reunion, Engagement…or absolutely nothing at all! There's lots of fun to be had… and you'll find it all at Casey Moran's.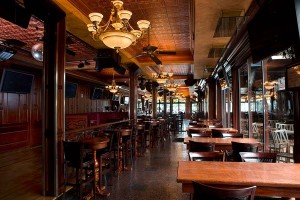 Main Floor (Main Room, Martini Room)
The Main Room features a full service bar, state of the art lighting and sound system, dance floor, numerous flatscreen TVs, and a large selection of beers including over 40 different varieties. The Martini Room features a full service bar, numerous flatscreen TVs, and opens up to both the Garden Cafe and the Main Room. This space is ideal for cocktail receptions and private/semi-private events.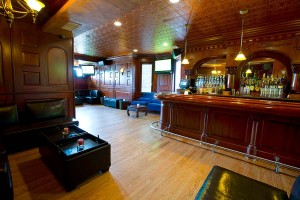 Top Floor (VIP Lounge)
The VIP Lounge is a closed-door private party room located on the second level of Casey Moran's. It offers the same atmosphere as our Main Room with private washrooms and the potential to wander out into the Rooftop Garden. This is an ideal private party space for all events.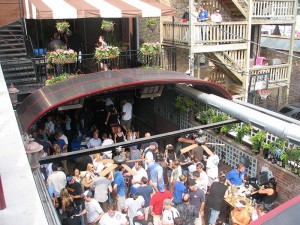 Outside Space (Beer Garden and Rooftop Garden)
The Beer Garden on the Main Floor features a retractable rooftop, beautiful plant life, and a private entrance. Doors are able to slide open to the Main Room to create a more open atmosphere. This is a great spot to enjoy an ice cold Corona on a warm day. The Rooftop Garden is the premier outdoor space of Wrigleyville that features 2 full service bars, beautiful plant life, several flat screen TVs, lounge furniture, and heated and canopied. It is an ideal location for an alfresco lunch or dinner with friends and private events of all kind.